Let's start exploring the steps you must go through to clean up the lens. These are the basic steps you need to go through. It will provide you with a solid guideline on how you should clean up your lens.
Step 1: Use Blower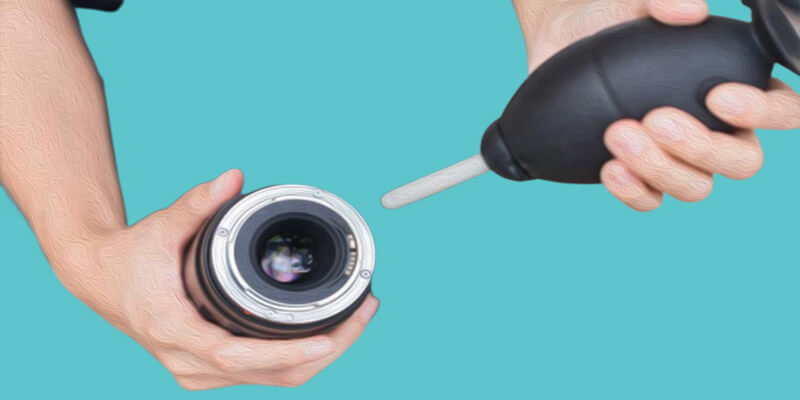 First, you need to have a blower to remove all the dirt from the lens. Many of us might think it's best to blow out dirt with our mouths. But it might even transfer your saliva to the lens surface. So to avoid such scenarios, you should always go with the blower.
Once you have a decent blower on hand, it's time to use it on the lens. Find out the dirtiest parts of the lens and blow at these particular points. Make sure to remove all the dirt from tricky points of the lens. Anyway, take time and keep on blowing the dirt until everything seems cleaner.
Step 2: Use Brush to Remove Stubborn Dirt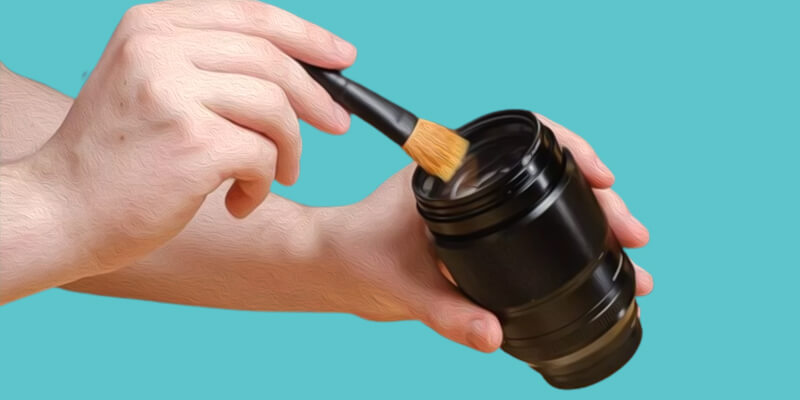 Some dirt might be a bit stubborn to move from its place. In such cases, you need to use a lens brush. These brushes are delicate yet hard enough to remove the dirt from the lens surface. The best part about the lens brush is that it doesn't create any scratches on the lens glass coating.
You could even use the lens brush on other parts of the DSLR camera units. As these brushes come within a low price range, having them is not a big deal. You could have it with a lens cleaner kit or buy it separately from any online store. 
Step 3: Apply Lens Cleaner and Microfiber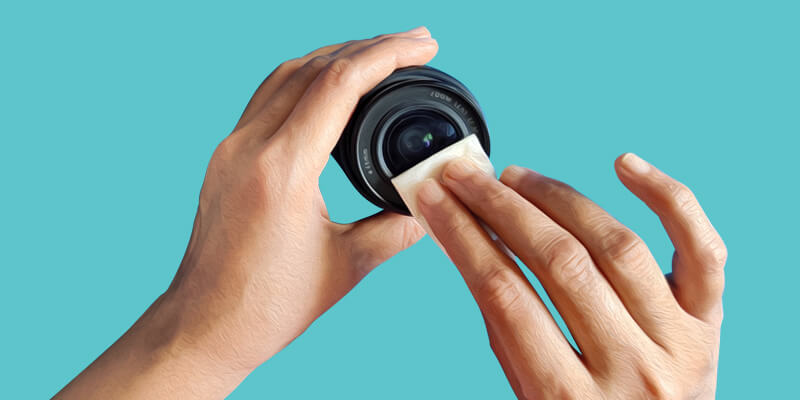 Finally, go for a lens cleaner if you think the lens is still dirtier and needs improvement:
Apply the lens cleaner to a microfiber.

After a few drops, apply the microfiber cloth to the lens.

Gently rub the cloth on the lens glass surface.
Choosing the right type of lens cleaner is the most important step. Without the right lens cleaner, you may find yourself in a tricky position. But, you have great cleaning cleaners and wipes. Products like Zeiss Lens Cleaning Wipes are one of our favorites to use.