Prevention is better than cure. So we can avoid doing things or take some precautions to prevent the grainy effect on our images. As we have already discussed the effect of ISO in photography, finding a suitable spot of ISO that suits your photography can largely prevent your photos from being grainy or noisy is very important. 
Lower ISO levels, like 100 or 200, produce the minimum grain or noise, whereas ISO of 3200 levels or higher produces large quantities of grain. We recommend that you keep your ISO as close as possible to 100. There will be times when you find yourself taking pictures in very low light conditions, where ISO 100/200 is not going to cut that off.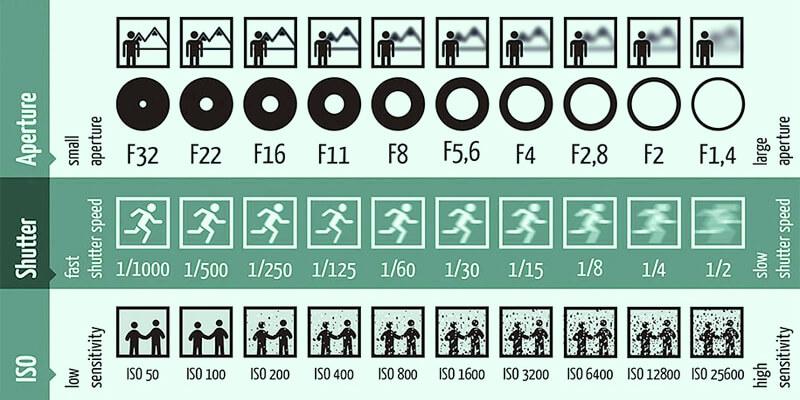 In this situation, try to adjust your aperture and then shutter speed (up to 1/60 without a tripod/wall) to keep your ISO low. Try to boost your light using photography lighting kits. Push your camera to calculate on the lighter image regions, it won't over-extend the image to capture darker areas. 
A strobe or flash unit is very effective when boosting lights and in event photography, it is a must-have photography kit. In other instances, such as portraits and studio photography, the reflector may contribute to reducing the darker areas. Many circumstances will not require you to use a light, like photography for concerts. Use the available lighting and use the surrounding area as much as possible. A tripod will help you reduce your shutter speed, which makes your ISO low. 
What if you can't have the best photography kits to avoid the grain in your image? What if you have all the photography kits but still notice grain while shooting in the extreme situation? Image post-processing is the only way to make a picture less grainy. There are many ways to fix grainy or noisy photos. 
Though the most professional image editing software, Adobe Photoshop is the ultimate choice for this process but there are also some image editing tools and software that you can use to fix your grainy photos. So let's know the answer to,  how to fix grainy photos?